Boxing Nights
The floodlights engulf the blackened arena. The temperature intensifies as the electrified crowd cheer and goad their heroes. Two warriors, bodies carved in stone, gaze with conviction. Steam gusts out from their nostrils in rhythm with purposeful intakes of breath like two Minotaurs preparing to bout... This can only mean one thing...
It's a Veterans of War CHARITY fight night!
Our supporters know all too well just how much fun our fight nights can be. Supported by Lee Brown Events (www.leebrownevents.com), our boxing nights are a rowdy, but wholeheartedly good natured and exciting opportunity experience live boxing.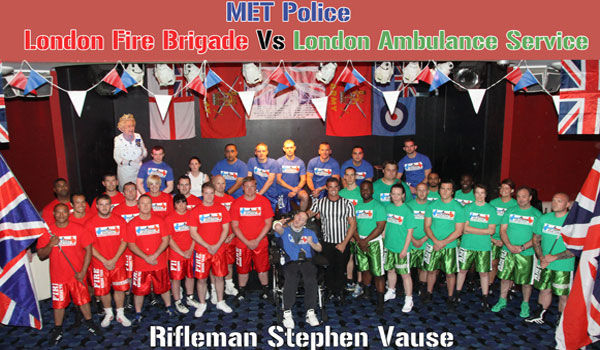 Binoculars overlay
Our charity events take place all around the country and have been known to fetch a crowd in excess of 1000 people.
The main draw is the boxers themselves who are often are mixture of ex-Forces or emergency services representatives. We even get boxers from the corporate world entering the ring!
Whilst boxing is a competitive contact sport, you can be assured that each event is conducted in a sportsman like and friendly manner. You may get the opportunity to meet some of our Veterans of War who tend to frequent our events, likewise our supporters who are never too far from a collection bucket or two.
Substantial proceeds of each event are donated to Veterans of War making each evening even more special. The events are open to all spectators so please feel free to check out our future events page for details on our next boxing event.
To find out more about our boxing nights click on the following links: